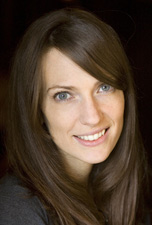 Jenifer Rutherford has had a lifelong interest in photography. She began working professionally in the field after she receiving her Bachelor of Fine Arts degree in Photography from the University of the Arts in Philadelphia. Ever since, Jenifer has been creating, printing, and exhibiting fine art photographs in art galleries throughout Philadelphia, New York and New Jersey as well as working in portraiture and covering social functions.
For her wedding photography, Jenifer's extensive technical background and artful eye produce very unique, imaginative photographs while her highly organized approach makes for a smooth day. She creates very individualized photos for each wedding with various stylistic approaches ranging from classic to photojournalistic. Please view testimonials and more of her photography at www.weddingwire.com/jeniferrutherfordphotography.
Jenifer Rutherford Photography was selected One of the Best Photographers in Ocean County in from 2009-2012 in the Asbury Park Press - Reader's Choice Awards and Wedding Wire Bride's Choice Awards 2009-2013. Jenifer has been published in New Jersey Bride Magazine, Where to Retire Magazine, Spark's Visit Monmouth Guide, Photographer's Forum Magazine, Monmouth Health and Life Magazine, and M.A.R. magazine and worked as a freelance photographer for the Asbury Park Press newspaper for three years. Jenifer taught photography as an adjunct lecturer at Monmouth University for five years, amongst other local photography courses and private lessons. Jenifer is a member of the Monmouth County Art Alliance, Monmouth County Arts Council (MCAC) and the Professional Photographers of America (PPA).